Like all gym companies, cancelling your Gold's Gym membership is a long process full of aggravation. If you wish to cancel your gym membership, you've probably visited the Gold's Gym website and found this:

As evidenced by the image above, Gold Gym's corporate website is no help in trying to cancel your membership. Like most of the popular gym companies CancelWizard highlights, Gold's Gym requires a certified letter sent by the United States Post Office in order to officially cancel your membership. However, just because your letter has been sent, it doesn't necessarily mean your troubles are over. As this couple explains on ConsumerAffairs.com Gold's Gym often doesn't receive the letter, and will continue to charge you the cost of your membership.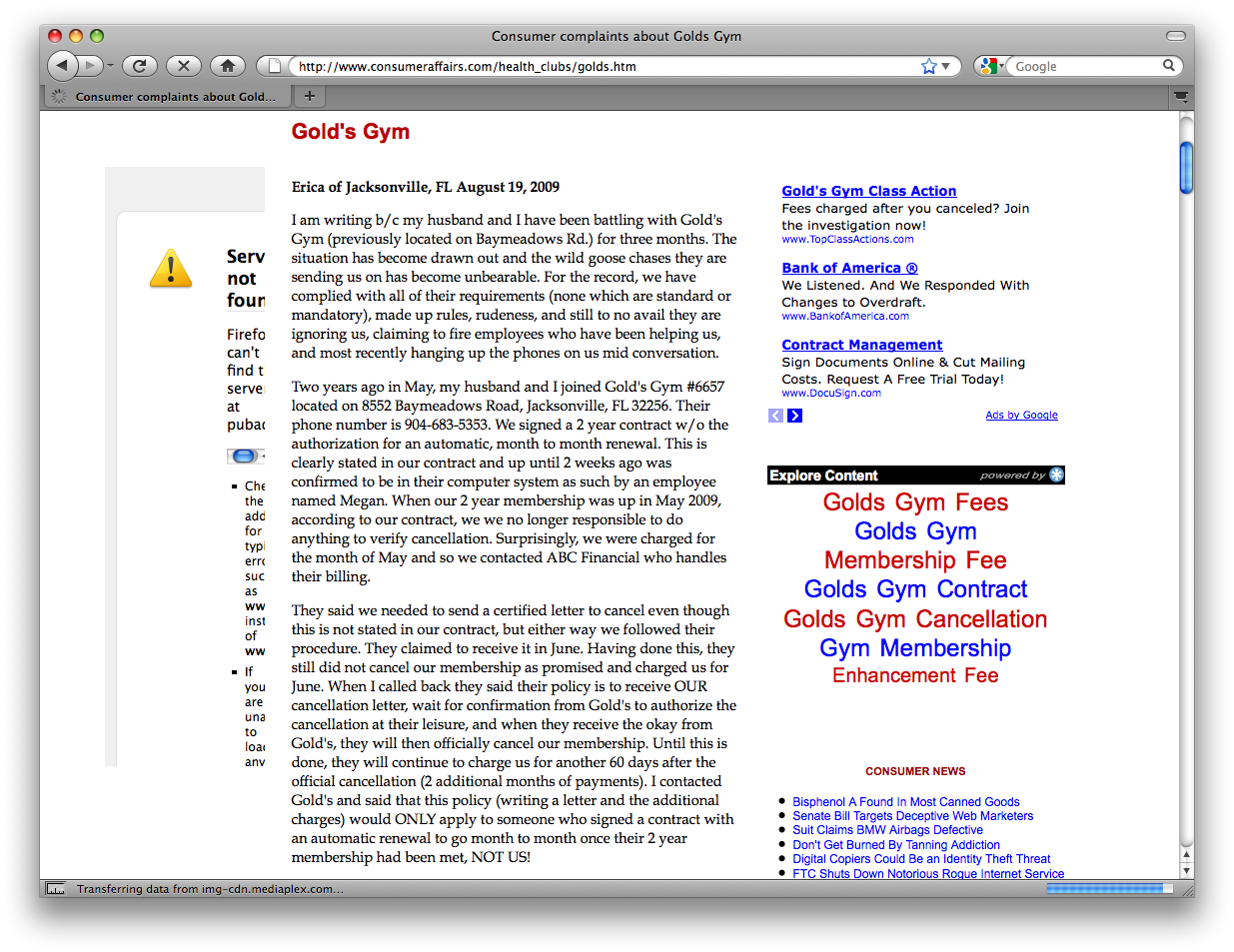 This Complaints.com post about Gold's Gym goes into great detail about the hardship one consumer had to endure in order to cancel a simple gym membership! According to this consumer:
"…[Gold's Gym] offered me a month-to-month contract that I could SUPPOSEDLY terminate, in writing, 30-days prior to my departure. All they needed was a major credit card. Well they got the credit card number alright....and just kept using and using it to the tune of $176 in monthly charges applied to my account 8 months after I resigned my membership."
Read the article in its entirety to gain a broader perspective on the frustration involved in cancelling your Gold's Gym membership. As a Gold's Gym member, you should understand that CancelWizard has rated this company as abusive. Let CancelWizard cancel your Gold's Gym membership for you.