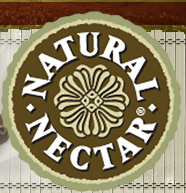 Natural Nectar is a company offering health supplements, diet aids, nutrition pills and other products that help people rid their bodies of toxins in order to shed weight and feel healthier. As with many other health and diet companies, Natural Nectar has been accused of unethical practices in regards to their subscription plans.
Many consumers admit they were duped into a, "free trial," of Natural Nectar products only to be signed up for a monthly subscription costing $79.00. Many explain when they try to cancel their subscriptions, they have a difficult time reaching anyone specifically from Natural Nectars to handle their cancellation requests.
So many consumers have complained about the services (or lack) of Natural Nectar that it's clear the company has improvements to be made in their marketing/sales tactics. Like many companies, Natural Nectar offers a free trial for a product that MUST be cancelled by the allotted time, or you will be charged exorbitant fees for a subscription you never knew you signed up for!
After researching the cancellation policies and customer service history of Natural Nectar, we have given the company a rating of, "Difficult." If you'd like CancelWizard to help cancel your Natural Nectar subscription, let's get started!
Have an experience using Natural Nectar? Share your story in the comment section below.