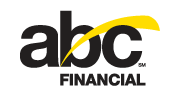 ABC Financial offers business solutions for fitness companies. Gyms and other companies that require billing and other management tools look to ABC Financial for easy to use solutions and tools to keep their businesses on track. ABC Financial handles most of the billing for many fitness companies as a third party. Because of this, many people are forced to direct their billing and membership questions to ABC, rather than the actual gym they joined.
Many gym members, like this member of Work Out World tried to terminate their membership and were directed to ABC Financial. After reading the review, it's clear to see that there is often miscommunication between ABC Financial and several gyms with which they are affiliated.The result is often confusion and wasted time. Other gym members, like the one who posted on 7/12/10 on Consumer Affairs, explains that ABC Financial continually bills twice a month for gym memberships, rather than the agreed once a month gym fee. This can be both frustrating and financially detrimental to many gym members who simply want to work out.
Because the website for ABC Financial is geared towards gaining new business, their contact information is not helpful for consumers wanting to cancel their gym memberships. If you have joined a gym, want to cancel, and have been directed to ABC Financial, you may be in for the long haul. Trust the cancellation experts at CancelWizard to help you cancel your transaction with ABC Financial.