Equinox is yet another gym franchise notorious for slippery contracts meant to bind the gym member. Located in New York City, Equinox has a host of other complaints about it, but a primary complaint is difficulty during the cancellation process.
This blogger writes about his horrible experience trying to cancel his Equinox membership. Note! The entire post features adult language, but this snippet only showcases how difficult it was for this gentleman to cancel his membership.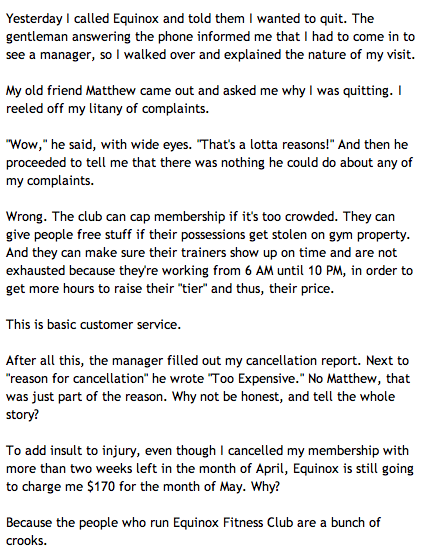 This post on CitySearch.com tells users that you are UNABLE to cancel your Equinox membership until ONE YEAR. That means that no matter the circumstance, if you want to cancel your Equinox membership, your requests may fall on deaf ears, or worse, pushy salespeople trying to keep your business.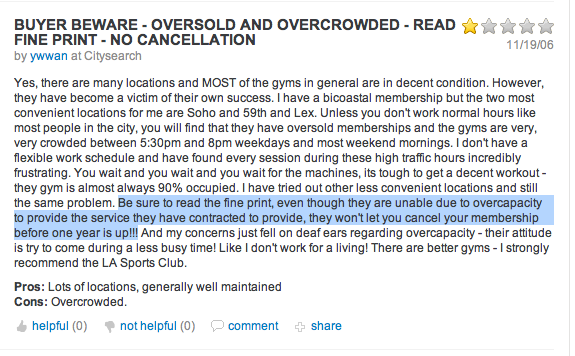 Don't let Equinox, or any other gym franchise, take hold of your hard earned money and precious time. If you want to cancel your Equinox membership, let CancelWizard do it for you.