If you've tried to cancel your Club Fitness membership lately, then you've experienced the barrage of attempts to divert you away from cancelling your membership, and towards spending more money on Club Fitness memberships. CancelWizard visited the website to learn more about their cancellation policies and came across this screen: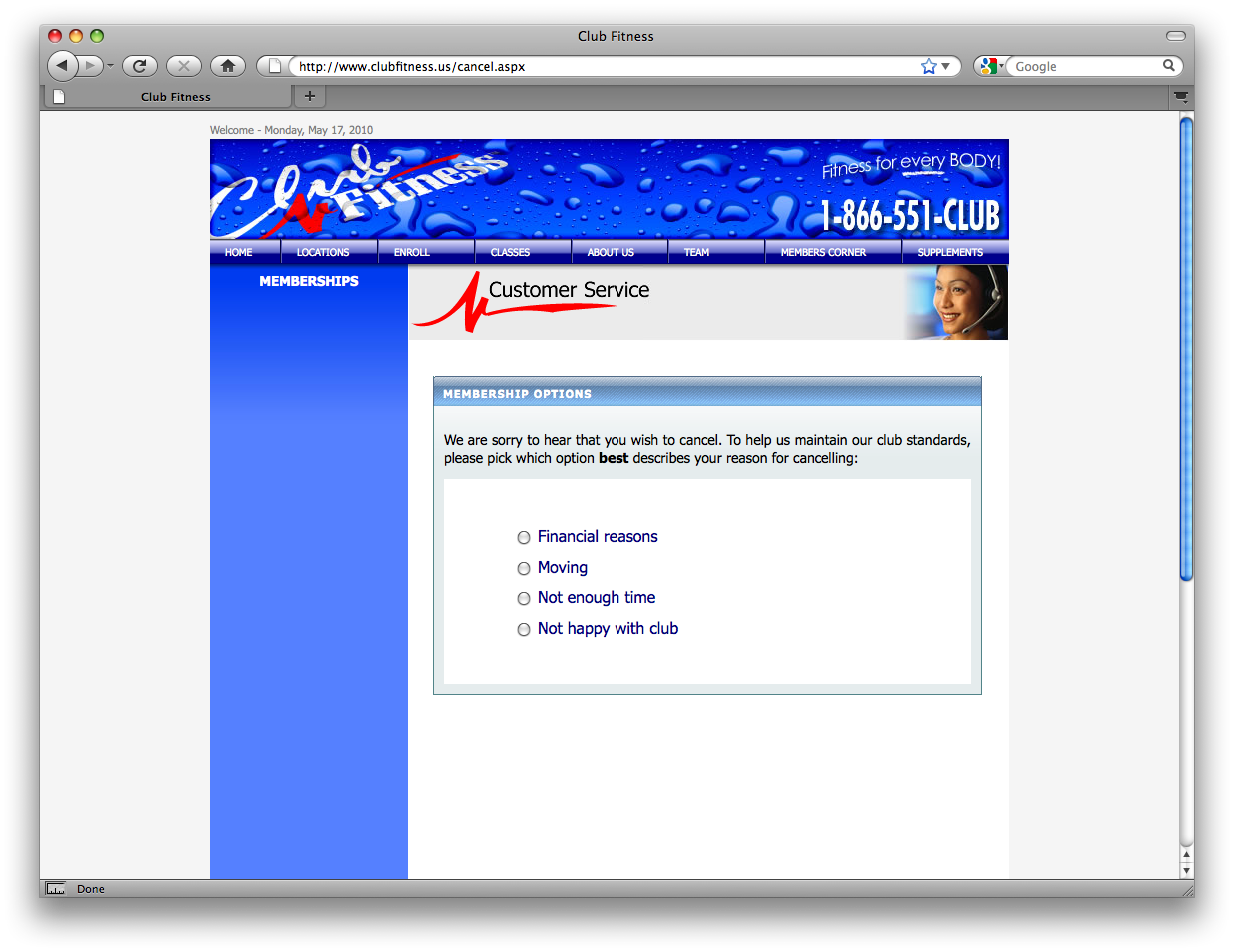 We clicked "Financial Reasons and were brought to the next time wasting screen: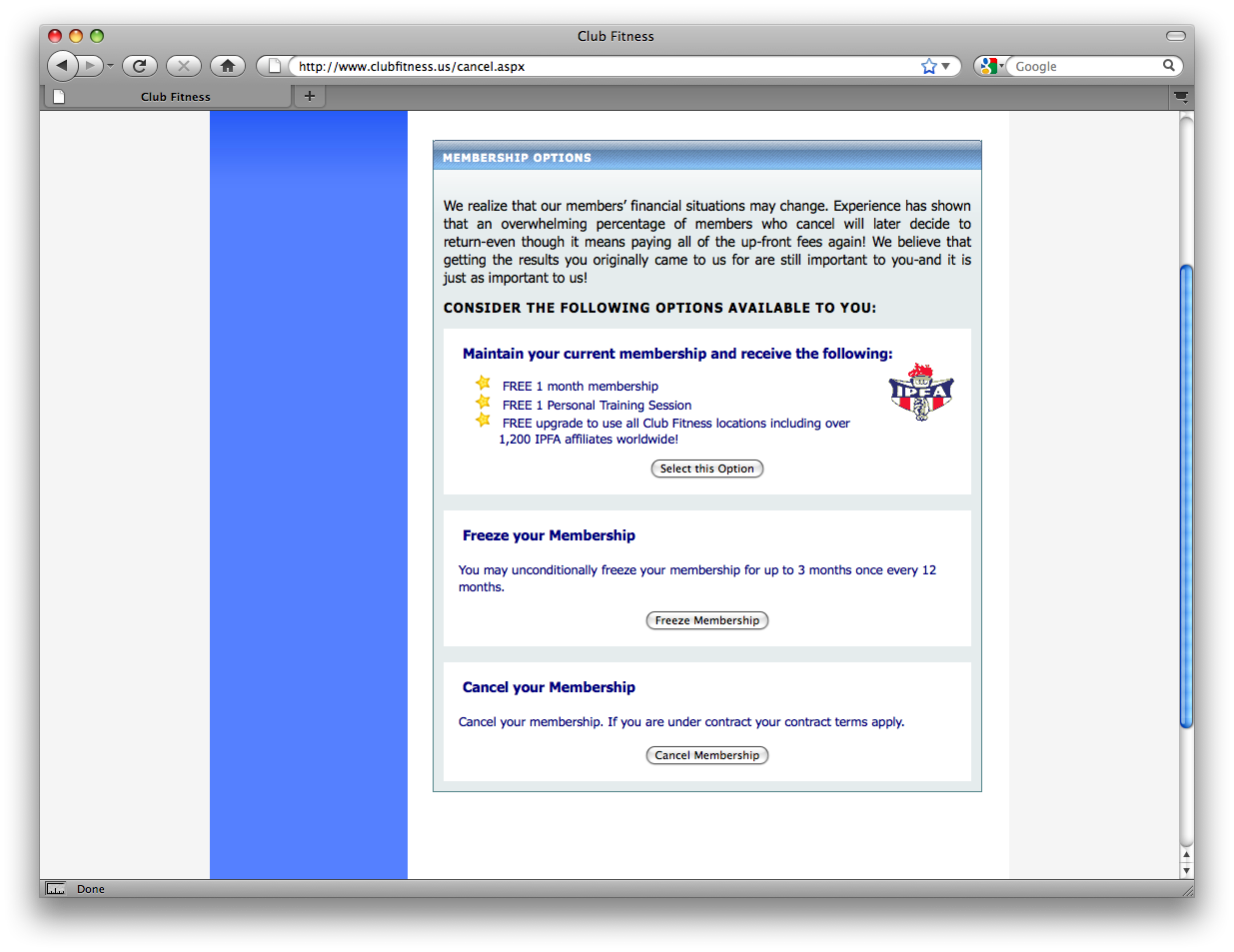 Here, Club Fitness blatantly attempts to take more of your money when all the consumer is trying to do is cancel their Club Fitness gym membership. We clicked "Cancel Membership" which led us to a form to fill out. It should be noted that the bottom of the form contained the fine print:

Simply put, Club Fitness claims that unless you cancel within the confines of their tricky contract terms, you will be subject to more fees.
While Club Fitness claims you can cancel your membership via their online form, this Rip Off Report on Club Fitness states that you MUST mail a certified letter. This inconvenient form of communication in the information technology age can only be seen as a deterrent for customers who wish to cancel their membership.
Club Fitness is not a Better Business Bureau accredited business and has a host of complaints filed against them pertaining to billing/collection issues and customer service. If you wish to cancel your Club Fitness membership CancelWizard recommends you let us cancel it for you, as we have rated this company as abusive.