Netflix brings thousands of movies right to your doorstep. Movie watchers sign up for subscriptions and have the option of having movies mailed to them, streaming movies from their computer, or even taking advantage of instant downloads from popular gaming systems. Netflix is widely used, as memberships are affordable and the movie receiving process is very convenient. However, many Americans are left in difficult financial times, and are forced to cut back unnecessary expenses, like Netflix. If you need to cancel Netflix for whatever reason, follow these instructions:
Login into your Netflix account http://www.netflix.com/
Search for "Cancel" in the search bar on the top right. You will be brought to the cancellation screen.
As you can see from the image below, Netflix allows you to put your account on hold, or to downgrade to a more affordable payment option. However, if you are certain you want to cancel your Netflix account, check the box and confirm the cancellation.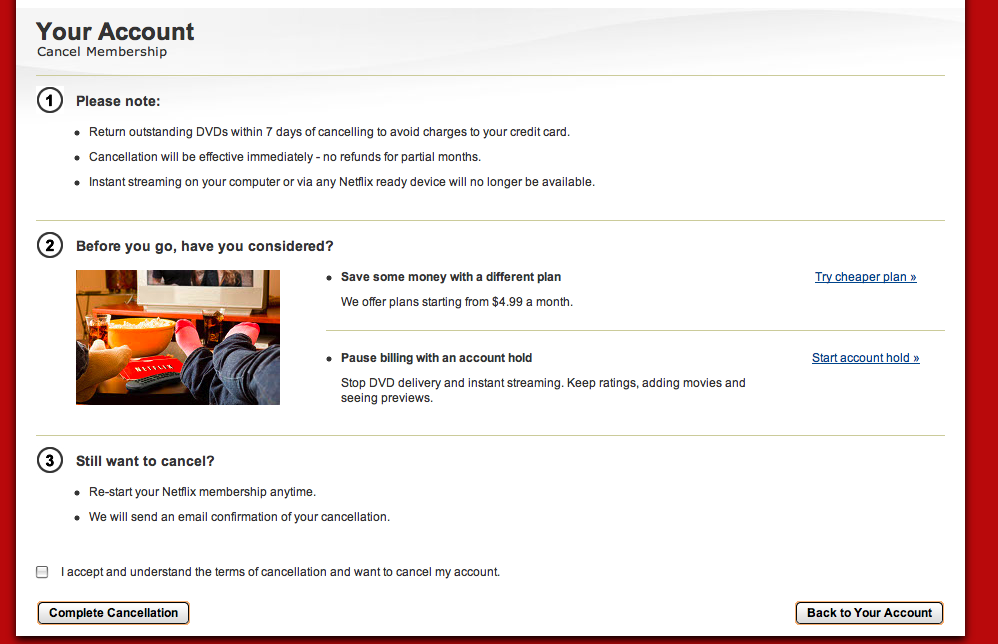 If you have any questions about canceling Netflix, please let us know in the comment section underneath this article.