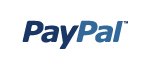 Whether you're a vendor refunding a PayPal payment, or have made a purchase with your PayPal account - you need to know how to refund PayPal orders quickly. CancelWizard has combined all you need to know about canceling PayPal orders in this easy to read article. 
For the Vendor
If you need to offer someone a PayPal refund, follow these simple instructions:
Login to your PayPal account https://www.paypal.com
In the top left of your navigation bar, click "My Account"
Click "History"
Located the transaction you need to refund and click "Details" of that refund
Click "Issue Refund"  -> "Continue" -> "Confirm"
For the Shopper
One time PayPal refund
You may need to request a refund, in order to cancel a PayPal order. If this is the case, follow the directions below:
Login to your PayPal account 
Click "Details" to locate the contact information for the vendor with whom you are doing business with. 
Send the vendor a detailed message regarding the request for PayPal refund, the specific item and any other important information.
*PayPal recommends you remind the vendor of the "Issue Refund" link locate in their transaction details. 
How to Cancel a Recurring PayPal Payment
Login to your PayPal account 

In the top navigation bar, click "My Profile"
In the financial information column, click "My Pre-Approved Payments" 
Locate the specific recurring PayPal transaction and click "View the Agreement"
Click "Cancel the Automatic Billing" to cancel that PayPal payment.

*If you do not have a PayPal account call customer service (402) 935-2050 to cancel your PayPal purchase. Still have questions? Please ask any and all questions in the comment section below.