Crunch is another popular fitness chain similar to 24-Hour Fitness. Joining Crunch Gym is as easy as signing your name, and their state of the art equipment is sure to get you in shape, but cancelling your Crunch Gym account is a bit of a workout.
Yelp.com is a helpful website that allows Internet users to communicate the pros and cons of various businesses. As you can see from this thread of Yelp.com posts, Crunch Gym has been in the business of pushing misleading contracts that bind members for months, sometimes even years.
Consulting the Better Business Bureau of America reveals that Crunch Gym has a grade of "F" due to the high number of complaints filed against the gym franchise. In fact, 77 complaints were filed due to collection and/or billing issues.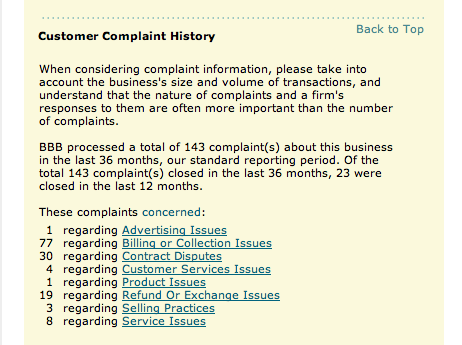 People all over the globe are posting their Crunch Gym frustrations on the Internet, like this angry former Crunch Gym member on ComplaintsBoard.com who exclaims, "In May of 2007 Crunch began debiting the amount of monthly membership dues from my account despite the fact that I was NO LONGER A MEMBER. This went on from May until July of 2007." It seemed this Crunch Gym member did not experience relief from the high fees until he lost his wallet!
Don't let Crunch Gym or any other gym franchise take advantage of you. CancelWizard has rated this company as abusive, so let us cancel your Crunch Gym membership for you.